Specialty Silicon Tarps
Home Specialty Silicon Tarps Standard Tarps Solid Fuel and Alcohol Stoves Packing Solutions Rain Gear Sleeping Bag Liner Miscellaneous Where To BuyContact Us NEXT
---
Meadows Tarp
A specialty silicon tarp, this 5'x9', 54" tall floorless semi-pyramid shelter is designed with long distance hikers in mind. Includes 6 aluminum tent stakes, and stuff sack. Uses one hiking pole (not included) to aid in set up. Zippered door at front make for ventilation and easy entry. Made with 1.1oz. Silicone ripstop nylon. With no bells or whistles to add extra weight, this specialty tarp provides shelter from the elements and adds only 21 ounces to your pack. Can also be set up as a three sided wedge tent or a regular 8'x10' tarp. Packs into stuff bag smaller than a nalgene bottle. Colors: Grey or Burnt Orange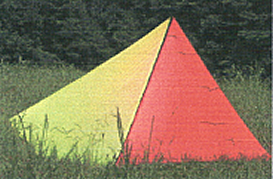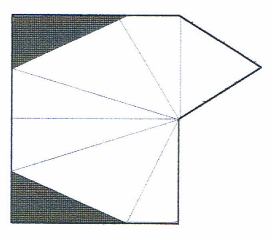 Meadows Tarp
Buy from the Etowah Backpacking Adventure Gear Store
Etowah Outfitters Search
---
FIREFLY
This "beefed up" 8'x10' tarp, made with 1.1oz silicone impregnated ripstop nylon has 16 tabs evenly spaced around the outside edge and one on the middle seam. More D rings on the middle edge tabs to aid in the set up when using trekking poles. With this many tabs your imagination is the limit !! Stuff sack attached for easy packing.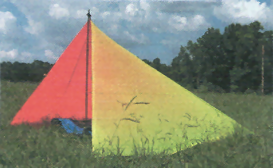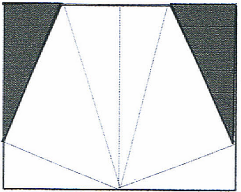 Firefly Tarp
Buy from the Etowah Backpacking Adventure Gear Store
Etowah Outfitters Search
---
Survivor Tarp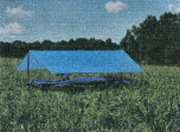 This 5 ½'x8' silicone tarp made with ripstop nylon has 8 tabs spaced evenly around the edge. Prefect for emergency gear, adventure sports, and the true minimalist. Colors: Florescence Orange or Grey.




Survivor Tarp
Buy from the Etowah Backpacking Adventure Gear Store
Etowah Outfitters Search
Home Specialty Silicon Tarps Standard Tarps Solid Fuel and Alcohol Stoves Packing Solutions Rain Gear Sleeping Bag Liner Miscellaneous Where To Buy Contact Us NEXT